Why You Should Get Out of Warehouse Work, and How To Do It
Warehousing has long been one of the US's most reliable means of employment. Millions of Americans are employed in warehouses all across the country. This hasn't changed despite the social, economic, and technological changes that have reshaped the workforce over the last couple decades.
While retail demand has declined, interest in online shopping has exploded, especially in the wake of COVID-19. Consequently, warehousing employment sector has grown significantly. In fact, the pandemic forced Amazon to hire close to 500,000 employees to help warehouses meet increased demand as online shopping soared.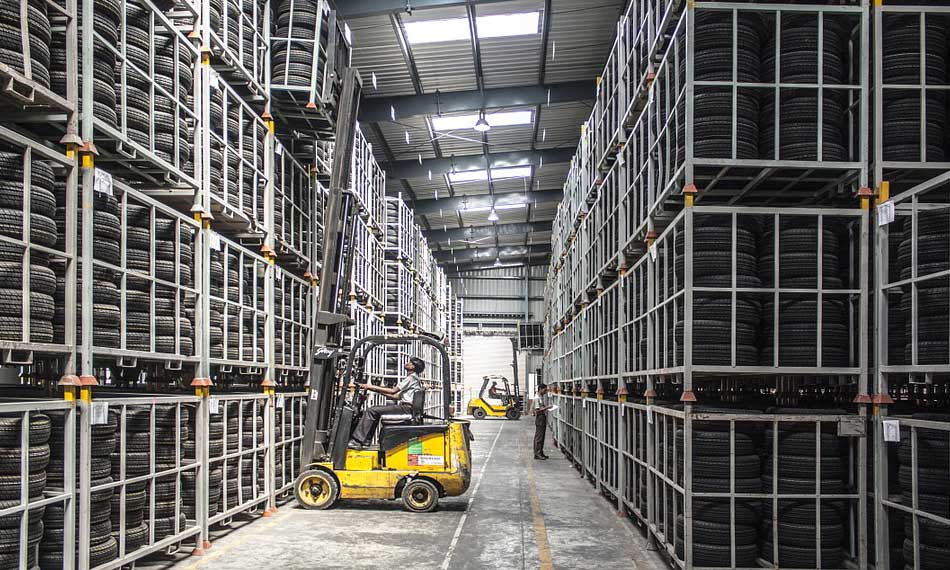 But there are a few reasons why warehousing isn't an ideal career path. Data shows that nearly 20% of freight movers and packers, and more than 10% of forklift operators, were actually employed by staffing agencies. This is much higher than in other industries—the overall average percentage of the country's entire workforce employed by temporary staffing agencies (excluding agricultural labor) is just 2%. People who are employed through staffing agencies don't enjoy the same pay and benefits that permanent employees do, and they can find it difficult to make the jump to direct employment by a warehouse.
But even when directly employed at a warehouse, the job can be incredibly stressful. There are a variety of reasons why many warehouse workers are looking for ways to break into new careers.
Amazon warehouse workers have been sounding the alarm about stressful, grueling, and even unsafe working conditions for years.
Amazon has long been focused on optimizing the efficiency of its warehouses, pushing workers to meet ever-increasing quotas when pulling items for orders, filling up merchandise racks, or sorting items being sent out for shipping.
Unsurprisingly, this break-neck pace results in a higher than average number of injuries. Data from about a quarter of the company's "fulfillment centers" showed that in 2018, 9.6 out of every 100 workers suffered serious injuries that year, double the national rate. Some warehouses had injury rates more than 4 times the national average.
Workers have described having to break the company's safety rules in order to access and move packages, because workers weren't provided with necessary equipment. In one instance, workers had to continue to work even in the midst of a gas leak, which made some employees dizzy and even vomit. And the company's warehouses only became more hazardous in the wake of the pandemic. By late 2020, more than 20,000 employees had contracted COVID.
While it's important to note that Amazon is only one of thousands of companies operating warehouses in the United States, working in a warehouse is both physically exhausting, and mentally draining.
And the fact that warehousing is a largely repetitive job means that in the future, warehouse workers may find themselves—and their jobs—replaced by machines.
Amazon's adoption of warehouse automation suggests that the warehousing industry as a whole may shift towards the use of machine-powered stocking.
In 2012, Internet retailer Amazon purchased Kiva Systems, a developer of robotic fulfillment systems. After several years of product development—during which the acquisition was rebranded as Amazon Robotics—Amazon is now going through the process of installing robotic systems to manage its fulfillment warehouses.
Prior to the pandemic prompting the company to go on a warehouse worker hiring spree, many workers were concerned about the company's investments in automation. Amazon responded by rolling out the Career Choice Program, which aims to retrain warehouse employees so that they can enter other career fields. As of 2020, Amazon indicated that 30,000 employees had used the program to transition into other careers at the company. 
While it's great that some employees have been able to grow at Amazon,but they represent only a small fraction of the many hundreds of thousands of Amazon warehouse workers. And Amazon is only one of many companies, and very few are investing in growing their employees.
It's estimated that 400 to 800 million workers worldwide will lose their jobs to automation. Some of these workers will likely find similar jobs elsewhere, but the same study estimates that anywhere from 75 to 375 million will enter entirely new career fields. Pursuing a new career field can be difficult and require special training or skills. If warehouse jobs dry up in favor of automation, it is likely warehouse workers will need to develop new skills.
Meanwhile, some warehouse workers are already losing jobs as Internet retailers cannibalize brick-and-mortar retail stores.
For quite some time now, retail stores have been on the decline. Back in March 2018, Toys"R"Us announced that it would be forced to close or sell all of its stores, as well as the warehouses that served them. Thousands of warehouse workers lost their jobs.
Since then, dozens of other chains have closed many or all of their stores. In 2020, the list of retailer closures included such chains as GNC, Pier 1 Imports, Stage Stores, Men's Wearhouse, Signet Jewelers, JCPenney, Gap, and more. Tens of thousands of stores closed, and with them, the warehouses that served them.
When we wrote the original version of this post back in 2018, it was believed that many other retailers would close a significant number of stores, including Sears, Neiman Marcus, 99 Cents Only, Fred's, Office Depot, and Vitamin Shoppe. Since then, these predictions came true.
This trend will almost certainly continue, with these and other chains. And the unfortunate reality is that, with each store that closes, the warehouses that service those retail locations will shutter as well. With a potential decline in retail warehouse jobs on one side, and impending warehouse automation on the other, what are warehouse workers in the middle to do?
The California Employment Development Department offers benefits to those eligible for unemployment that make it easier to obtain vocational training.
Thankfully, there is assistance available. The California EDD offers California Training Benefits (CTB), which allow those receiving unemployment to dedicate their time strictly to vocational training, rather than having to work or attempt to find work.
It's important to note, CTB does not pay for tuition. But that's where I-TAP can help.
We are an electrical training school that has helped countless individuals become certified journeyman electricians over the past 20 years. In that time, we've learned to navigate the process for applying for federal financial aid, and have found many other sources of financial assistance to tap into, in the form of federal, state and private grants and loans.
If you're a warehouse worker looking to enter a new career field, you can't do better than the electrical trade. The electrical field is growing, especially on the commercial side of things. The Bureau of Labor Statistics anticipates that the electrical industry will grow by 8% over the next decade. 
The average salary for a journeyman electrician in California is currently approaching $70,000 per year, and if they are able to work in "prevailing wage" industry jobs, the rate for these government assisted projects—such as Golden 1 Center and Levi Stadium—electrician's pay can run between $128,000 to $204,000 per year (total benefits package)!
So, if you're a warehouse worker struggling to find a new job that is a fulfilling, well-paying career, give I-TAP a call. We can help. We'll work with you to find the money to pay for your electrical training, so you can stop worrying and start enjoying the life you deserve.
Ready to learn a skilled trade and work on some of the most exciting commercial construction projects in California and beyond?
I-TAP is an electrical apprenticeship program that helps you find your passion, grow your skills, and place you in the perfect electrician job.