Welcome to One of California's Leading Electrical Schools
Over the last 20 years, we've trained thousands of electricians who are leaders in their field thanks to the knowledge and experience they gained at I-TAP. If you're ready to get started on a successful and well-paying career path, click the button below and fill out our application, or scroll down to learn more about I-TAP.
We Owe Our Success to Our Instructors
When you talk to the students who graduate from our electrician trainee program, they always single out our instructors as being key to their success. In fact, our instructors are key to our success as an electrical school. That's why we only recruit instructors who have significant experience in the field. You won't just learn what you're required to know as an electrical student. You'll learn what you need to know to succeed as an electrician.
I-Tap's Mission is to provide individuals with the educational tools to obtain and maintain employment as commercial electricians, thereby enriching and improving the lives of the students and their families.
I-TAP was incorporated and received its federal apprenticeship standards from the U.S. Department of Labor in 2003.
Our first training class began in 2004, and interest in our program quickly grew. In 2012 it was necessary to double our space from our original 3,600 square foot instruction area to a total of 6,000 square feet, adding additional classrooms and lab space. We then nearly tripled our space again (4 times our original space!) in 2015, expanding to 15,000 square feet and 4 classrooms, and adding even more lab space.
In December of 2016, we received our international ACCET accreditation, and in February 2017, received our BPPE approval. The institution is a Private institution approved to operate by the California Bureau for Private Postsecondary Education. Approval to operate means the institution is compliant with the minimum standards contained in the California Private Postsecondary Act of 2009 (as amended) and Division 7.5 of Title 5 of the California Code of Regulations.

It's been a wild ride, and we hope that the brief timeline above gives you some idea of how rapid and exciting this amazing journey has been, and how dedicated our staff is to making I-TAP the best possible electrical training program it can be.
We design and print all of our curriculum materials in-house to ensure that it's accurate and correct each and every time. This is because in our own experience, we have seen far too many books and other materials printed wrong, and not corrected until the current flawed editions were completely sold out. We believe that our students should never be given less than satisfactory educational materials because of a desire to maximize profit margins.
We have continued to work with industry partners to enhance our labs and keep them up to date with the latest standards, including California's Title 24 energy efficiency standards.
Our one and only focus is to make our students as employable as possible. Our curriculum and labs are designed with this in mind, and this is why we have enjoyed such high placement rates over the last few years.
We know what it's like to struggle, and we want you, our future student, to succeed. Find out how I-TAP can help you find a place in the electrical industry by contacting us today.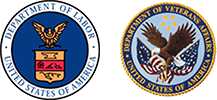 "To Carl and the I-TAP Organization,
Your organization has made the Apprentice Training and Certification process easy to manage, and so unimposing to our trainees, that we know there is no better way to get this job done. Your assistance to our payroll department with our Certified Payroll setups has given us confidence that we are meeting every requirement, and let's us focus on the work at hand, without the expectation of being haunted by an inadvertent mistake in the past. We will continue to use I-TAP for all our electrician training needs.
I-TAP – it's easy, inexpensive, and effective. What else could we want?
Thank you."
---
James A. Fuller
Director of Business Operations
  Cevista, Inc.
"We at Integrity Electric appreciate the apprenticeship program at I-TAP. They are very good at training our electrical apprentices.

They do come back with adequate knowledge of the trade. It is well worth the price of the program. Financially we benefit from the program, by being able to send our guys out and have them perform at a professional level.

We thank everyone involved in the program and the men have only good things to say."
---
Vickie Zamora
Office Manager
Integrity Electric