What Should You Expect as a New Trainee Electrician?

ON YOUR FIRST DAY AS A NEW TRAINEE ELECTRICIAN, WILL YOU BE DOING WIRING WORK, OR SHOULD YOU EXPECT TO GRAB A SHOVEL AND START DIGGING HOLES? WELL, THAT DEPENDS.

Anyone who's ever started a new job for which they didn't have any previous experience knows how nerve-wracking the lead up to your first day can feel. The same is true for anyone who gets a job as an electrician trainee. You may have already passed your electrician apprenticeship class, or be simultaneously enrolled in a long-term course, but it's a different thing altogether when a paycheck is involved.
Maybe you've worked on a construction site as a general laborer, or maybe you've only ever worked behind a cash register until now. So, what should you expect when you walk onto the jobsite as a trainee electrician?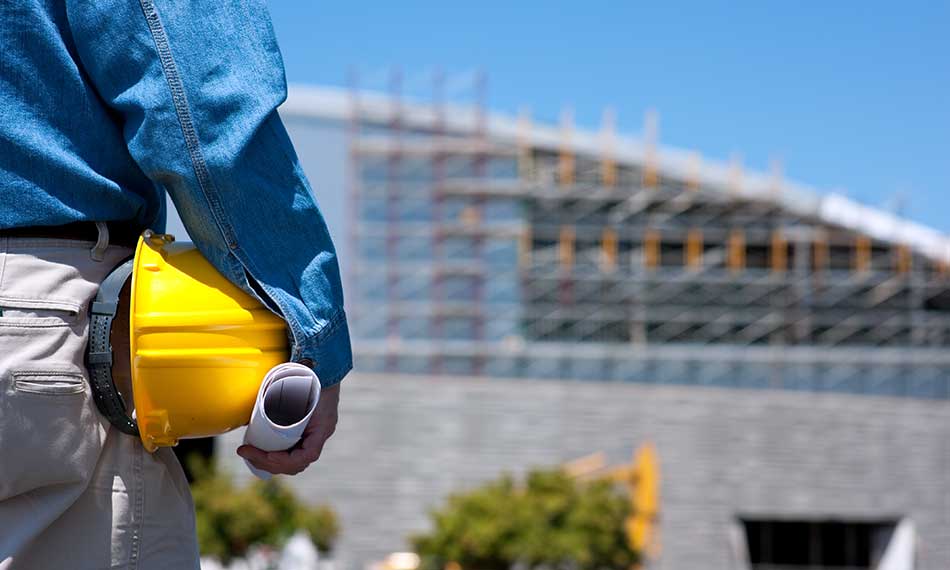 Starting out, expect to be doing more grunt work and less electrical work, but you will get the opportunity to prove yourself.
When you walk onto a worksite on your very first day with your clean hard hat and shiny new tools, everyone is going to know that you're a newbie. Ideally you will have been provided with a phone number, or at least the name of who you're supposed to report to when you arrive. Once you've gotten that sorted out, you'll be shown around the site—where the porta-potties are, the best places to park, etc. Everyone will be eager to help you hit the ground running. There's always a lot of work to be done on a job site, and you're a welcome pair of hands.
Once you've been shown around, odds are that someone's going to walk up to you with a shovel, show you a pile of dirt, and ask you to get to work. If you're lucky, you might be asked to run electrical cable—lots and lots of electrical cable.
Working as an apprentice electrician isn't the most challenging work starting out, at least mentally.
You may feel a little frustrated at times, and eager to apply your knowledge. Every trainee has found themselves holding a shovel and thinking, "I thought I was going to learn to be an electrician, not dig holes!" Remember that you're just starting out. If you're especially eager to get past the grunt work, completing a 6-month trainee program and taking the journeyman electrician test is a great way to show that you're too smart for the shovel!
But any electrician has those moments when their mind starts to wander and there's the potential to get into trouble. In these moments, work on getting your emotions under control, and stay focused on the tasks at hand. Here's a few tips for making the best possible impression on the jobsite:
Don't be late. There are few things you can do that will get you on the bad side of a foreman more quickly than showing up late.
Always have all the tools required of an electrician trainee.
Always pay attention when you're being told to do something.
Follow all safety rules. Being unsafe—especially when you've been told how to work safely—is a quick and easy way to get fired.
Anticipate the needs of your boss and coworkers. If you can make their jobs easier, without them having to ask, you'll earn their respect.
Don't play with your phone on the job.
You're never finished. If you get done with a task, ask what to next. Don't get caught leaning on your shovel.
Clean up after yourself. Don't build a reputation for being a slob.
Offer to help when someone is doing something you want to learn, such as bending conduit or doing some simple wiring. By assisting, you get to observe how an experienced person does the job. After you've earned their trust, they may be willing to teach you how to do it.
Always ask questions. Your coworkers will know you're a beginner and will welcome the opportunity to help you work more efficiently. If you don't know what you're doing, and you don't ask, you will inevitably get yourself into trouble.
If you notice that you're often having to ask what a tool is, spend some of your off hours doing a little studying. There are plenty of websites and books that identify and explain how to use common tools.
By demonstrating aptitude, care, and a desire to do a good job, you'll be given more opportunities to learn the basics of being an electrician.
You may often feel like nobody is paying attention to your efforts, but word travels fast on a job site. Everyone knows who the hard workers are, and who slacks off every chance they get. You may not have a lot of knowledge, but a good attitude and a desire to learn will make the foreman and the journeyman electricians working alongside you much more apt to go out of their way and teach you something new. Keep a notebook on you and write things down.
Never refuse an opportunity to learn. Learn everything you can, and pay close attention to instructions. Ask questions when you need to, as not asking an important question may result in you making errors, which makes you look like you don't care about doing a good job.
Again, anticipate everyone's needs. Make sure that your teams' work cart is loaded up with everything you will need for the day. Be that person who knows all the materials and how to arrange them properly. Be the one to reload materials when they're getting low, ideally before they run out.
While your primary objective should be to learn everything you can about being an electrician, you're also there to build your reputation. Work hard, and new doors will open for you!
Ready to learn a skilled trade and work on some of the most exciting commercial construction projects in California and beyond?
I-TAP is an electrical apprenticeship program that helps you find your passion, grow your skills, and place you in the perfect electrician job.