How To Get Hands-On Training as an Electrician

IF YOU WANT TO BECOME AN ELECTRICIAN, YOU NEED TO FIND AN ELECTRICAL SCHOOL WITH A LAB! LEARN MORE BELOW.

Becoming an electrician requires considerable schooling. The state of California requires that apprentice and trainee electricians complete at least 750 hours of vocational training. The majority of these hours take place in the classroom, where electrical students learn about electrical theory, safety, and more. 
But even though most time is dedicated to book work, that doesn't mean hands-on learning isn't just as important. Hands-on training gives you the real-world skills you need to be prepared for working in the field. 
Most electrical training schools have a lab where students perform hands-on work under the supervision of teachers. But not all electrical labs are built the same. Many labs may be small or limited to what materials can be brought into the classroom setting, may share space with lab areas for other disciplines, and provide only the most basic of hands-on work. 
Read below to learn more about electrical labs and what to look for in a vocational school. 
What is an electrical lab?
An electrical lab is a hands-on workspace that electrical trainee students and apprentices use to gain real-world, hands-on experience working as an electrician. But unlike a real job site, an electrical lab is a controlled environment. The lab is configured based upon your current lesson, and a teacher is always around to teach and supervise as you work. 
What makes a good electrical lab?
Electrical labs vary in size, flexibility, and number of subjects covered. If you're wondering how to decide between different electrical schools with different labs, below are some things you should consider:
Does the lab provide students enough space to work in a real-world setting? An electrical training lab doesn't have to be as large as a warehouse, but it must provide enough space for students to work both individually and collaboratively. 
The size of a lab will also give you an idea of the types of hands-on work that you will do as a student. In general, larger labs can accommodate entire structures to work on. This will give you the opportunity to work exactly as you would on a real job site. Some schools have large labs with multiple real-world environments to work in. Other schools don't have labs at all, relying instead on modules which are brought into the classroom to work on.
Does the lab share space with students in other vocational schools? Some vocational schools teach multiple trades, such as electrical and HVAC. Such schools may have one general lab used by students of each trade. This can limit your access to hands-on training, as you'll have to split the lab with other classes and other trades. 
How many labs are offered each semester? While each electrical program is required to provide hands-on training, not all schools put the same emphasis on lab work, nor do all labs cover the same topics. Look for a calendar breakdown of the semester to learn how often you'll be in the lab. You should also look for a course breakdown, which will tell you how in-depth working in the lab will be. 
In the lab, you should get hands-on experience with:
Beginning and Advanced Pipe Bending

Fire Alarm and HVAC

Generators

Low Voltage Cable: Telephone/Data

Motor Control: Stop/Start/Mag Starter

Transformers
I-TAP's lab is one of the largest in Northern California, and we offer twice as many labs per semester as our competitors. 
At I-TAP, we know how important hands-on experience is. Not only does it prepare students for working on a real jobsite, it also gives students a potential leg up when it comes to applying for jobs. Our teachers work closely with students, supervising lab time and helping students learn and grow their skills. 
Compared to other local electrical schools, we offer twice the number of labs per semester. We can do so because our lab is used only by our electrical students. In fact, I-TAP is an electrical-only school—students never share space with other disciplines. 
If you haven't had the chance to visit our lab in person, take a look at what we've been up to!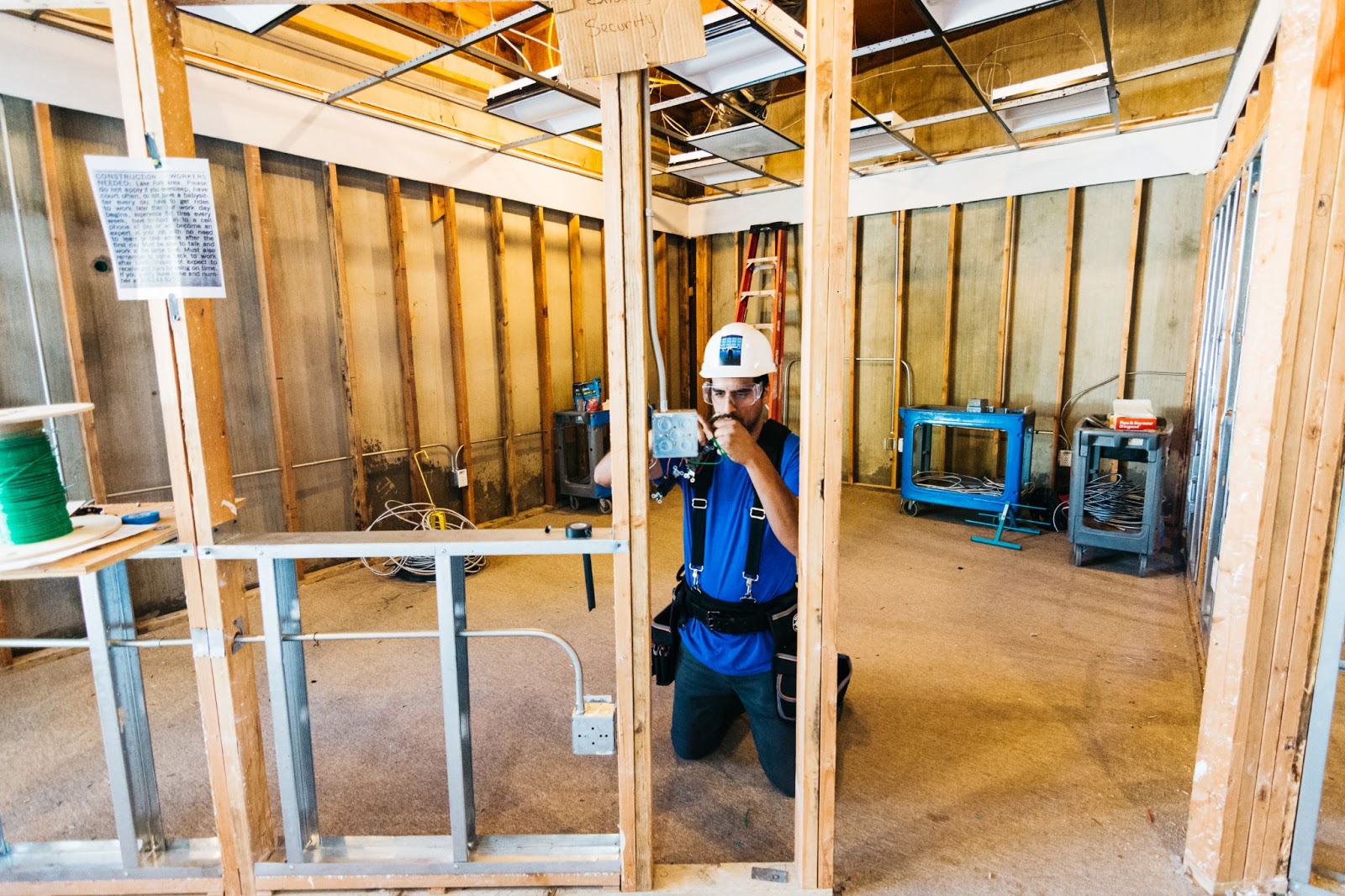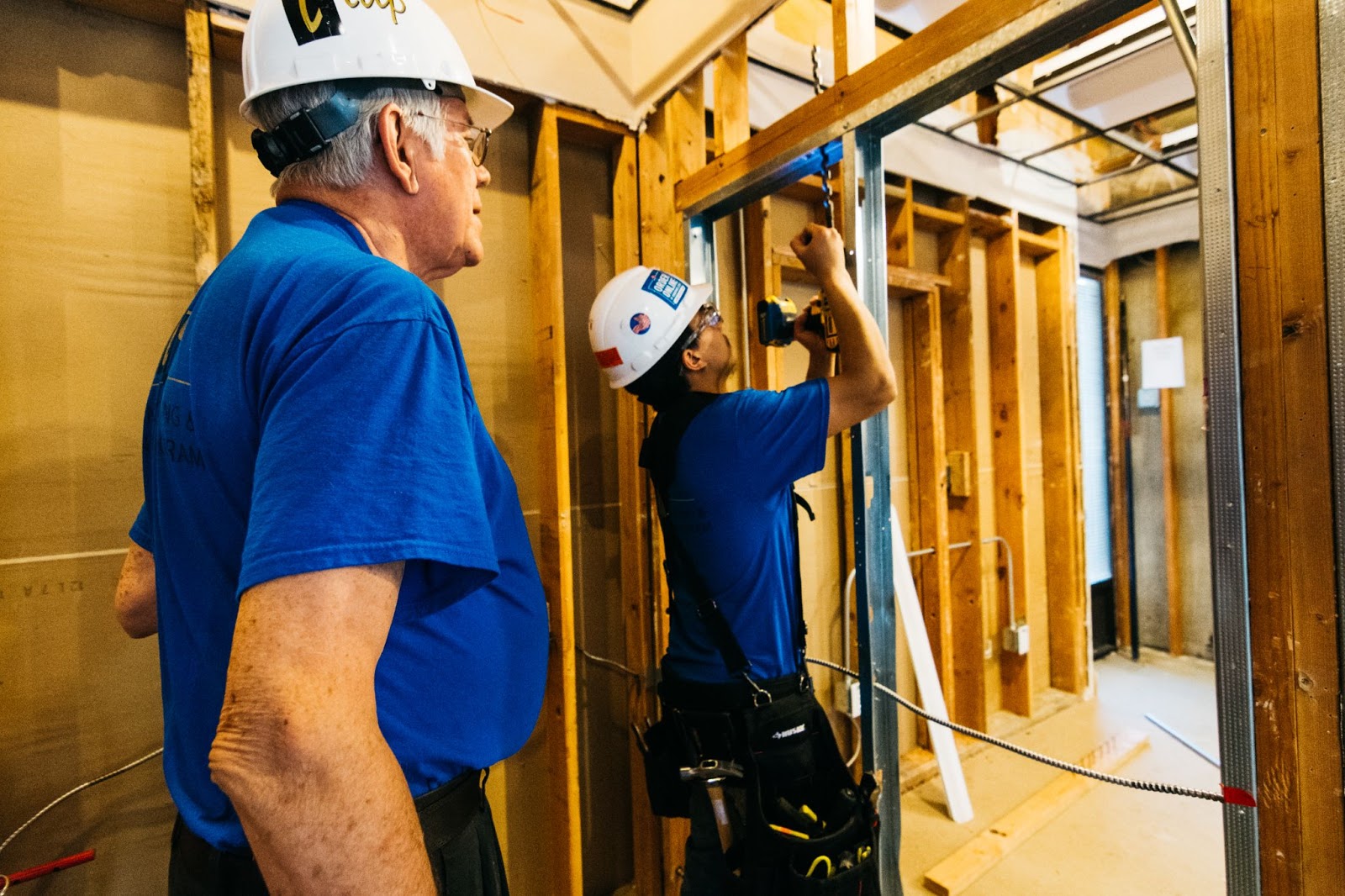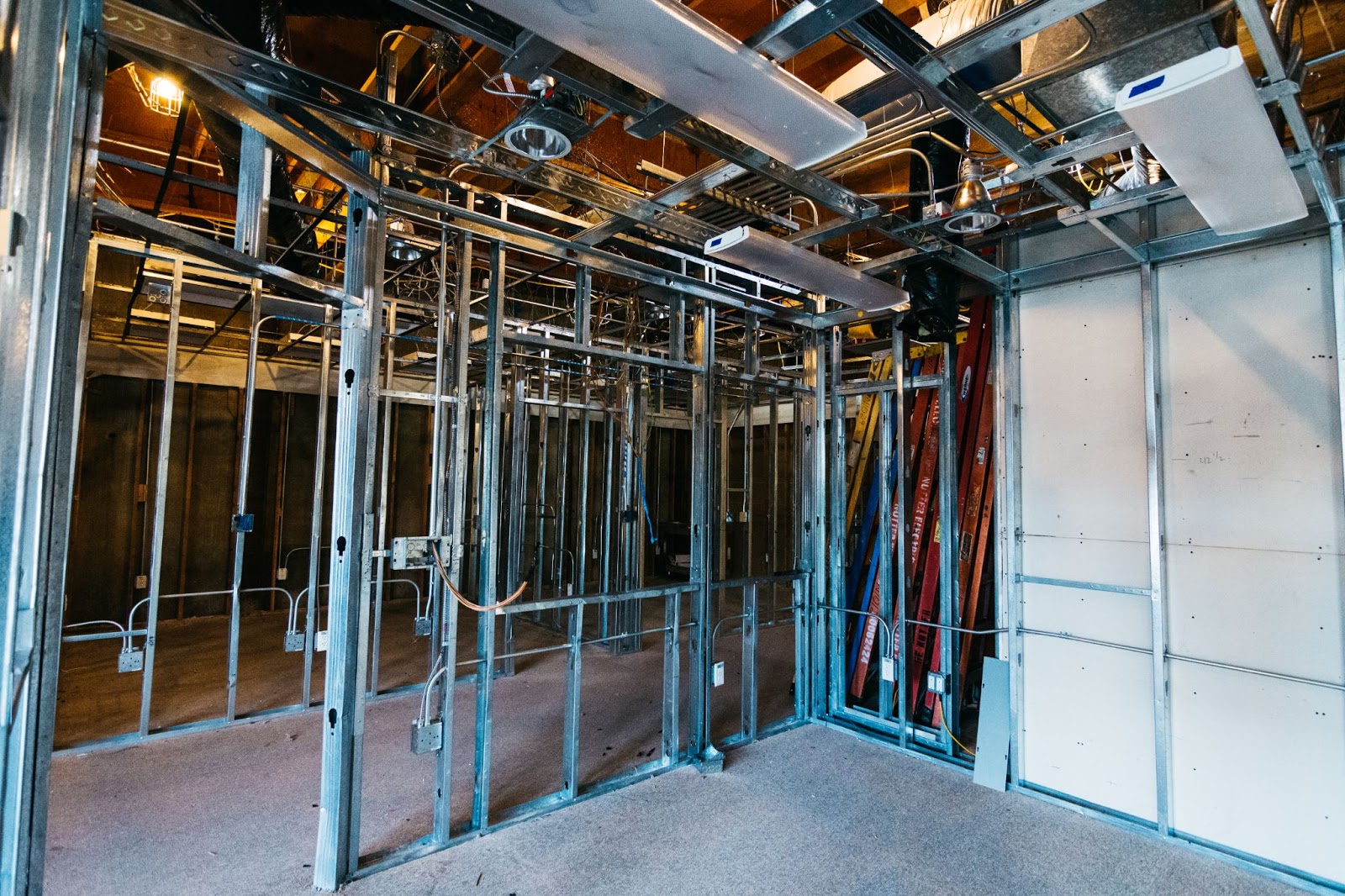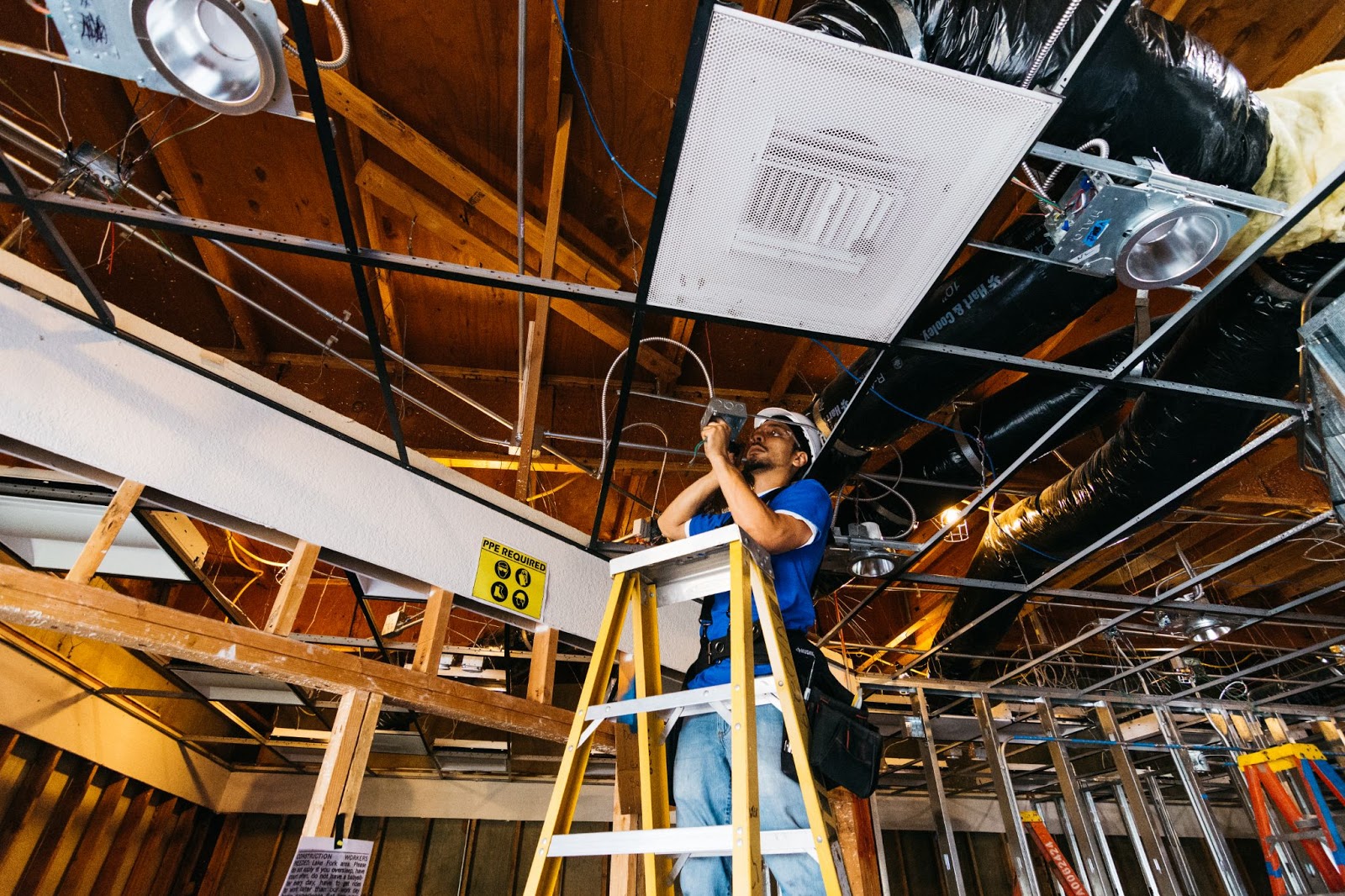 To stay safe during the COVID-19 pandemic, we have moved some of our labs outside!
The pandemic has challenged our school and our students in many ways. In our effort to stay safe and socially distant, we moved select labs outside. This gave our students a chance to get hands-on experience they would not have otherwise. For example, we held our first underground lab in July 2020. This gave our students the opportunity to work in a truly real-world environment, and try their hand at tasks that can't be replicated in a lab, such as running underground electrical lines.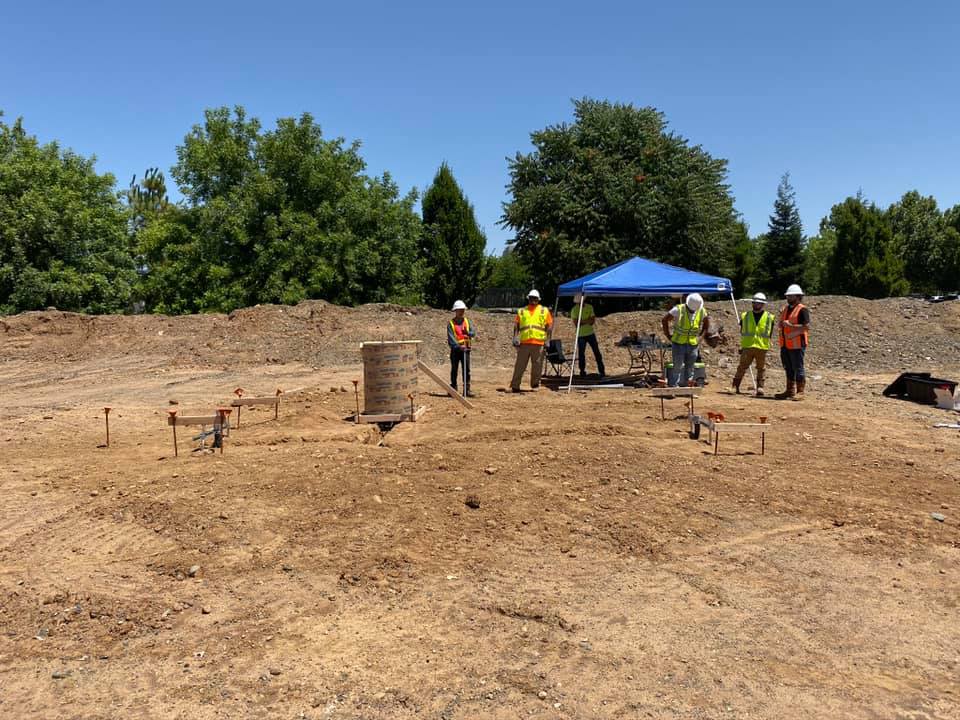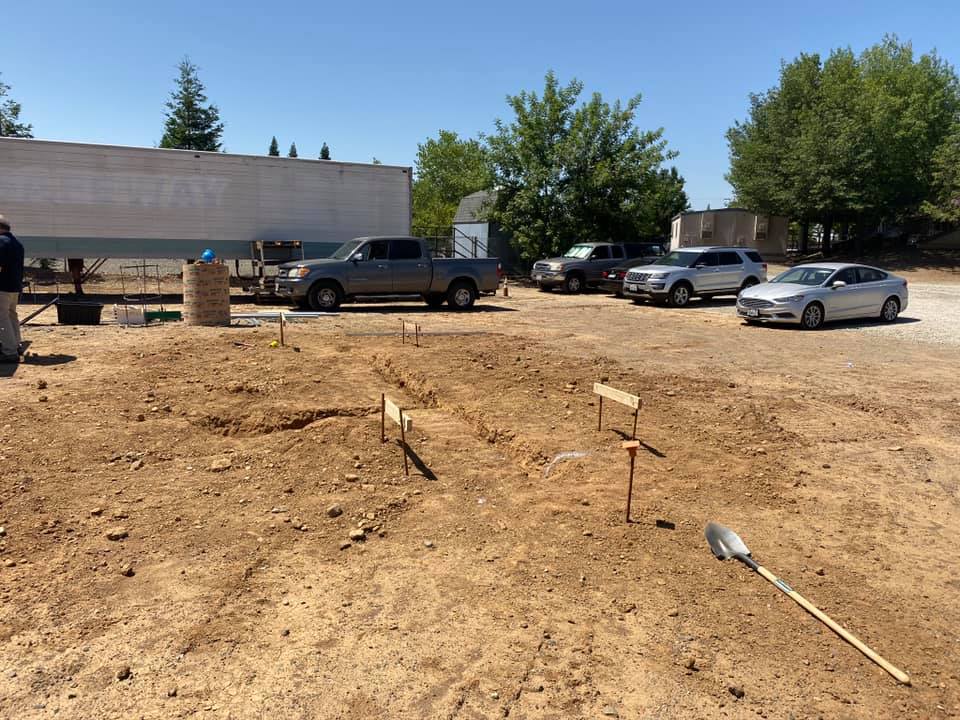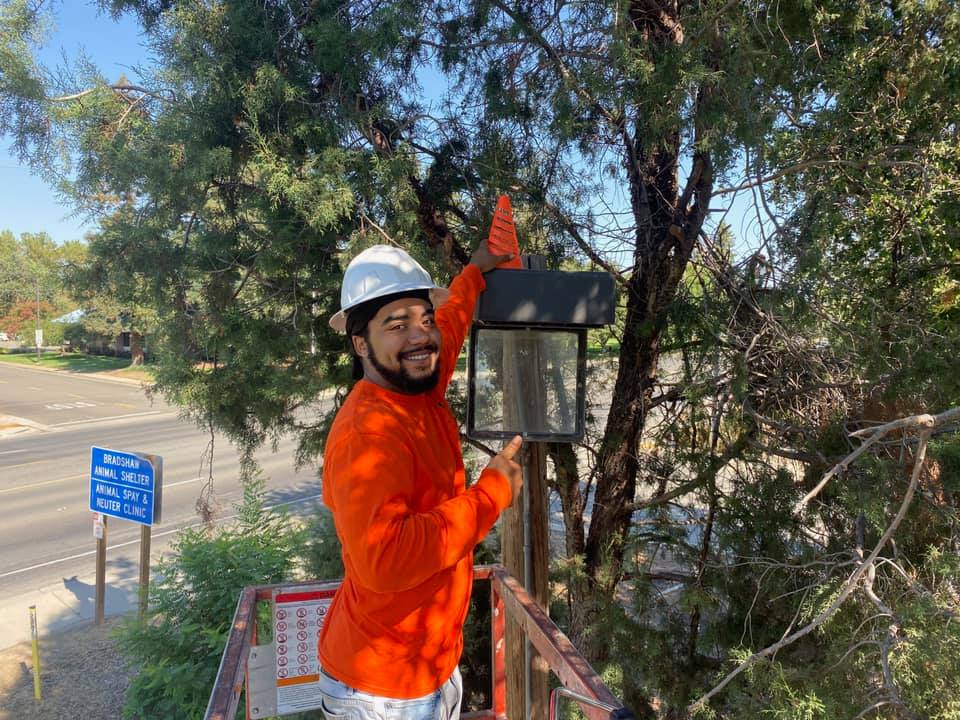 Thankfully, I-TAP will soon be able to fully resume normal classroom and lab activities. However, we are looking forward to continuing to incorporate these outdoor, real-world experiences into our hands-on lab experience.
If you want to become an electrician, hands-on work in an electrical lab is invaluable. You'll get the chance to apply what you learn in class and gain experience doing the same work as certified electricians. But not all electrical schools offer the same quality of lab. Before beginning to apply to electrical schools, ask them about their labs. You may have the chance to tour their labs in person and get more info about the topics covered. 
At I-TAP, we know how important it is for students to get hands-on experience. Our lab is one of the largest in the region, and we utilize virtually every inch of it. If you want to learn more information about I-TAP and our lab, contact us today!
Ready to learn a skilled trade and work on some of the most exciting commercial construction projects in California and beyond?
I-TAP is an electrical apprenticeship program that helps you find your passion, grow your skills, and place you in the perfect electrician job.