Employers Can't Find Electricians Fast Enough, and Salaries are Climbing

BUSINESS HAS BEEN BOOMING, BUT CONSTRUCTION COMPANIES CAN'T FIND ENOUGH ELECTRICIANS TO KEEP UP WITH DEMAND. AS A RESULT, ELECTRICIANS ARE MAKING EXCELLENT MONEY.

With commercial construction booming throughout much of the United States, employers simply cannot find them fast enough. In both California and the United States as a whole, electricians are enjoying excellent employment opportunities, and great pay as well.
According to the Bureau of Labor Statistics, employment in the electrical field is expected to grow by 14% through 2024—creating 86,000 new jobs—a rate that the BLS describes as "much faster than average." In comparison, the construction trade is expected to grow by 10% during that time.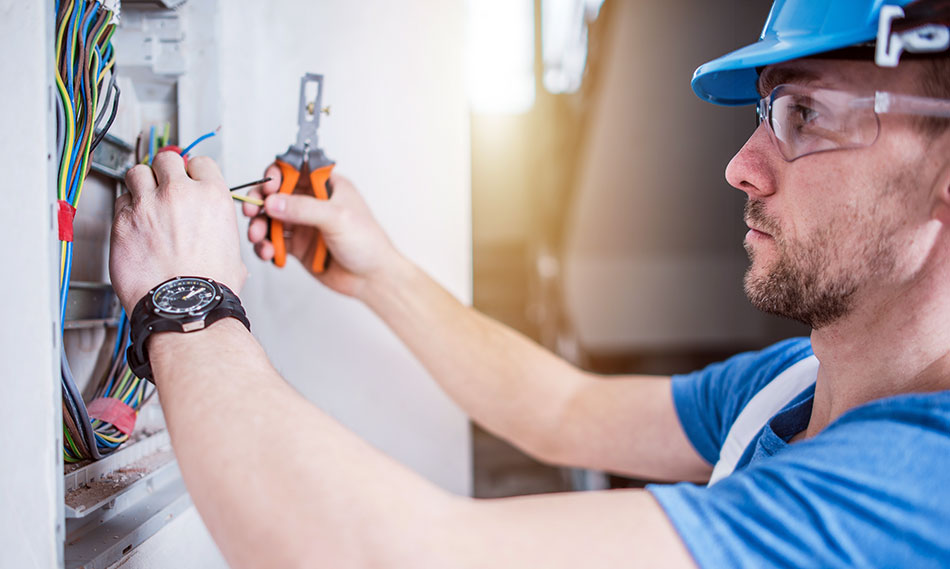 This growth and demand is reflected in the fact that in the United States, the median salary for electricians is about $10,000 higher than the average pay for construction workers in the U.S.
For those considering the electrical trade, they should be reassured to know that almost all electricians work full-time. In fact, you should expect to work overtime in many cases, so obtaining adequate hours will almost certainly never be a problem.
While there are more stats to discuss, there's something important for you to keep in mind, and something we often remind our students about: if you perform above average, you'll be paid above average. Don't let pay averages limit your expectations. Also, electricians who work on commercial projects, versus residential, can average about $100,000 per year.
With that being said, let's take a look at how the electrical market is looking in California…
Electricians in California are enjoying salaries $16,000 more than the national average.
In California, the current annual mean salary for electricians is $68,130 per year, more than $16,000 higher than the nationwide average. In addition, the United States' top 3 highest paying metropolitan areas are all in California:
San Rafael: $100,500 per year
San Francisco-Redwood City-South San Francisco: $97,910
San Jose-Sunnyvale-Santa Clara: $79,990
Obviously, these extremely high paying regions are all in the Bay Area. However, if you've been keeping your eyes open, you'll likely have noticed that Sacramento is experiencing a major boom that is showing no signs of slowing, in part due to the city working overtime to lure businesses away from the Bay Area. The resulting construction has obvious consequences for Sacramento's many electricians.
Sacramento is experiencing a construction boom, and employers can't hire enough electricians.
Just a few of the local areas with multiple major construction projects currently ongoing include Sutter Park, Elk Grove, and the Wilton Rancheria Resort Project. In addition, the new soccer stadium is currently in pre-development, and we anticipate many more projects to spring up all along the I-5 corridor.
All of this construction is resulting in a severe shortage of workers. The issue has been so severe that local homebuilders are training high school students to be construction workers through summer internships, and it's even harder for them to find skilled tradespeople. As the linked Sacramento Bee article notes, "Plumbers, electricians, and many other tradespeople are in short supply."
Even back in 2015, before the Sacramento area economy really went into overdrive, builders were struggling to find electricians, to the point that construction projects were experiencing significant delays. At that time, a construction superintendent was quoted by The Bee as saying, "These are big buildings, and to get them (built) in the time frame the owners want, I'd need six electricians, and the most I have is two."
Construction companies are begging for more electricians. This means that those entering the electrical trade are in a prime position to succeed. There isn't a better time to become an electrician. As the Los Angeles Times put it: "Electricians… have their pick of jobs, and demand is expected to grow."
So, ask yourself this: How would you like to work in an industry where you have choices as to who you want to work, and where? If this sounds like a great deal, then give I-TAP a call at (916) 332-3332, or submit your contact information through the form on the front page of our website, and we'll show you how you can become an electrician, and find the money to pay for your electrical education.
Ready to learn a skilled trade and work on some of the most exciting commercial construction projects in California and beyond?
I-TAP is an electrical apprenticeship program that helps you find your passion, grow your skills, and place you in the perfect electrician job.