Pay for Electrical School with the GI Bill
VETERANS' GI BILL EDUCATIONAL BENEFITS CAN BE APPLIED TO VOCATIONAL TRAINING, NOT JUST 4-YEAR SCHOOLS

Many men and women transition out of the military with the goal of taking advantage of their GI Bill benefits and enrolling in college. But applying to a four year college can be time consuming and frustrating, so quite often college isn't part of a hard and fast plan, so much as a "sooner or later I'll get to it."
Life has a funny way of getting in the way of such plans. Relationships happen. Jobs happen. Kids happen. Suddenly there just isn't the time to dedicate to college applications, let alone four years of full-time schooling.
Just a couple of weeks ago, Bob Adams, our Financial Aid Administrator, took a phone call from a young man interested in I-TAP's program. He was a veteran who had just had a child in the past couple of years. He wanted a better paying job so he could better support his family, the sort of job you get by going back to school and getting a degree. But it just wasn't in the cards for him to invest 4 or 5 years in going to college. He could raise his child, or he could go back to school. He couldn't do both.
Thankfully, I-TAP can help him, and veterans like him.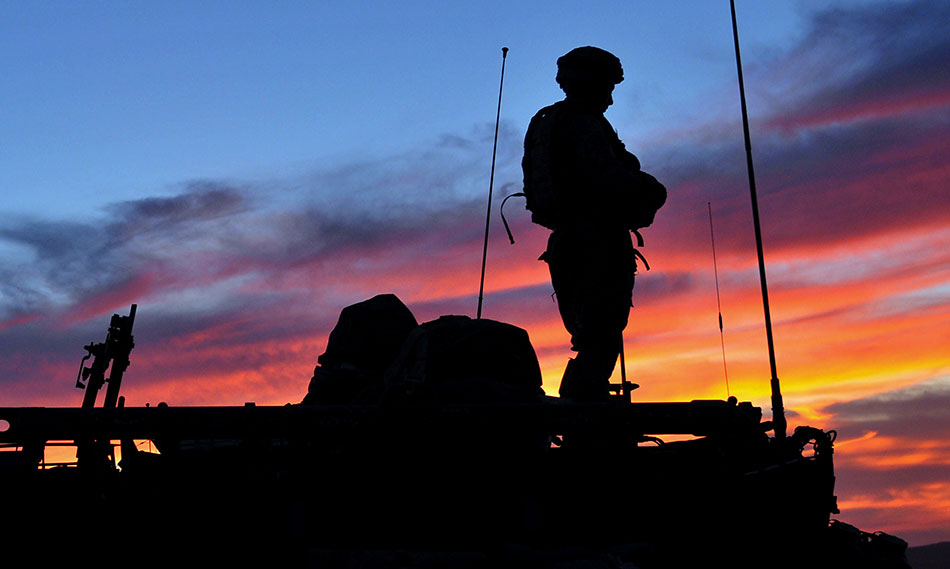 Veterans can use their GI Bill benefits to pay for their electrical education at I-TAP.
The GI Bill benefits aren't restricted to just junior colleges and universities that grant 2- or 4-year degrees. Vocational training and apprenticeship programs, such as those offered at I-TAP, are also eligible. We have had many students who were military veterans who paid their way with the GI Bill.
The way that benefit amounts are calculated for apprenticeship programs like I-TAP is a little different than for traditional colleges. Typically, the amount of the benefit is calculated based upon the credit hours you are signed up for each quarter or semester. But for I-TAP and other vocational programs, benefits are based upon the number of actual hours you spend receiving instruction, either in the classroom or in hands-on labs. For programs like ours where the majority of educational time is dedicated to classroom instruction (with the remainder being spent in labs), the threshold for what the GI Bill considers being a full-time student is 18 hours. And I-TAP's electrical program satisfies that requirement.
The GI Bill's annual maximum benefit of $22,805 is more than enough to cover I-TAP's total tuition costs.
You can complete the I-TAP program for free, and become a journeyman electrician. For veterans eligible for the Post-9/11 GI Bill, you don't even need to worry about handing over a check—the military will pay your tuition directly to us.
In addition, you may be eligible for additional benefits, including
A housing allowance of up to $18,972 per year
Up to $1,000 per year for books and other materials
For more information, you can find I-TAP on the Vets.gov GI Bill Comparison Tool here, or simply give us a call and ask. If you're ready to start your electrical career with I-TAP, be sure to bring in a copy of your DD214 Discharge Papers and Separation Documents, and request a benefits letter from Veterans Affairs. You will also want to note down our VA facility code, 25185505, as you'll need it for your benefits paperwork.
We start new classes roughly every other month (six times a year). If you would like to learn more about how I-TAP can help you get the education you need to become a journeyman electrician, or need help navigating the GI Bill system to obtain your GI Bill financial benefits, contact I-TAP today by calling (916) 332-3332, or send us a message using our contact form. We have helped many veterans and other students get the financial assistance they need—so what are you waiting for?
Ready to learn a skilled trade and work on some of the most exciting commercial construction projects in California and beyond?
I-TAP is an electrical apprenticeship program that helps you find your passion, grow your skills, and place you in the perfect electrician job.