How California Training Benefits Can Help Laid-Off Retail Workers Start New Careers

WITH NATIONWIDE RETAILERS EXPECTED TO CLOSE THOUSANDS OF LOCATIONS, FORMER EMPLOYEES ARE ELIGIBLE FOR SPECIAL VOCATIONAL TRAINING BENEFITS.

Retail workers across the United States are finding themselves unexpectedly thrust back into the job hunt, with little warning. The retail apocalypse has claimed over 12,000 retail locations throughout the country since 2010, and an estimated 75,000 more stores are expected to close by 2026, as an increasing amount of brick-and-mortar retail businesses lose ground to Internet retailers. This in turn is expected to have a secondary effect on businesses which have historically relied on traditional physical retail locations, and may ultimately release millions of Americans into a job market where similar positions and opportunities are rapidly disappearing.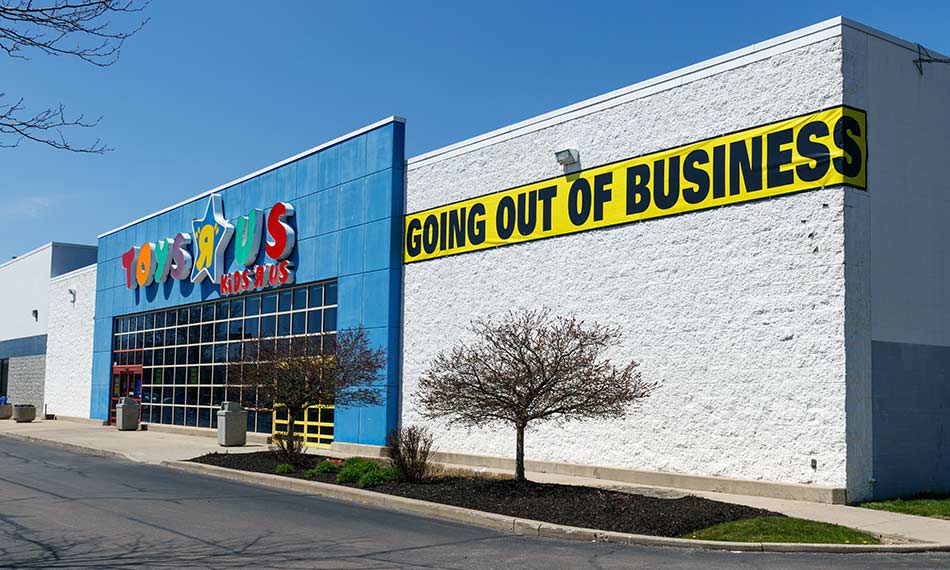 Unsurprisingly, situations where retail chains have shut down tens or hundreds of stores—as with J. Crew, J. C. Penney, and Gap—in order to stay afloat, or have liquidated their stores entirely—as happened with payless and Gymboree—have left workers scrambling for unemployment benefits and wondering where they'll find their next job. By August 2019, California's Employment Development Department (EDD) had received over 1.4 million claims for the year, paying nearly $3.5 billion in unemployment.
While many workers have looked for new jobs in the retail industry, others—recognizing the challenges that traditional retail stores are facing—have decided to enter the trades in hopes of learning highly sought-after skills, and the increased pay and benefits associated with them. Making a move into an entirely new industry takes training, which can cost money that out-of-work retail workers simply don't have.
Fortunately, the state of California has long recognized that to keep unemployment rates down, it is vital that the public can secure the means to enroll in the education and training programs required for a new career. Workers who have filed for unemployment have access to California Training Benefits (CTB), which can help individuals considering a trade afford the classes they need to take.
How does a worker qualify for California Training Benefits, and what do they do?
Workers who are going to lose their jobs due to mass store closings and layoffs must receive 60 days' notice as mandated by the federal Worker Adjustment and Retraining Notification Act (WARN), which gives workers time to prepare for the loss of their job. Alternatively, employers may offer 60 days' pay and benefits during the closure of a location as an alternative to the notice. In either case, this allows workers to begin their search for new employment, or enroll with I-TAP or any other trade school for retraining.
On top of this, if you have filed for unemployment, you can request CTB by indicating your intent to participate in an eligible training program.
CTB does not cover tuition or other education costs. CTB does, however, waive the requirement to actively seek work, be available to work, and accept "suitable" work—three requirements necessary to receive weekly EDD payments. Instead, you are allowed to collect unemployment benefits while going through training, such as the courses offered by I-TAP to those who wish to become journeyman electricians.
In addition to waiving the work search requirements, CTB recipients can file for a training extension (TE) on their unemployment claims. This can be engaged by the 16th week of UI benefits, which max out at 26 weeks in the state of California, allowing workers who start their training mid-way through their UI period to still be able to retain their benefits.
I-TAP's electrician training courses include an intensive 26-week program, which offers an excellent opportunity to gain in-demand skills and knowledge about our trade. However, it is also a serious time commitment which can make it challenging to search for work, and subsequently maintain full or part-time employment. CTB offers the means to reduce this burden on aspiring electricians, allowing them to focus wholly on their chosen training program.
I-TAP offers a great opportunity for you to take advantage of CTB, while also helping you find other sources of tuition assistance.
You may still be wondering how you can afford to cover the cost of tuition at I-TAP by relying strictly on unemployment. Our financial aid advisors are skilled at helping our future professionals find additional sources of financial assistance, such as Title IV loans and grants, including the Pell Grant, Workforce Innovation and Opportunity Act, and even state funding for ex-offenders.
If you're an employee who has lost your job, or someone currently on unemployment who is ready to start a real career, I-TAP can help. Start your journey on the road to becoming a commercial electrician by calling (916) 332-3332, or sending us a message using our contact form.
Ready to learn a skilled trade and work on some of the most exciting commercial construction projects in California and beyond?
I-TAP is an electrical apprenticeship program that helps you find your passion, grow your skills, and place you in the perfect electrician job.